Stanley Cup Playoffs 
Reward regular season success and increase fan excitement with an Opponent Draft: the 1-seed gets to pick its first-round opponent from any of the bottom-eight seeds. Then the 2-seed picks from among the seven remaining bottom-eight seeds. Then the 3-seed picks. And so on:  the top seven teams would all get to draft their first-round  playoff opponents.
All-Star Weekend
Have the All-Star Game be an Offense-Defense Game: a team of forwards versus a team of defensemen
In the speed-skating contest, have the racers skate at the same time as one another, like they do at the Olympics
Power Play Elimination Contest: The top power play units in the league compete in an elimination contest, with AHL all-stars providing the penalty killers and goalies. You are eliminated from the contest if you do not score a goal in two minutes. You can pull your own goalie at any time for a 6 on 4, but if the penalty-kill scores short-handed you are out. If there are time constraints in the contest, the team that scored earlier in the clock wins
Sharpshooter Elimination Contest: instead of shooting from a stationary position, which never happens in real hockey games, the sharpshooter has to skate into their shot, like they would on an odd-man rush. They should maybe also be aiming at something more interesting than a usual target: perhaps at a bottle on a ledge (Coca-Cola could sponsor…). If you miss you are eliminated: the last shooter standing wins.
The Imperial Box: the NHL needs more helmet-off exposure for its all-stars. The Imperial Box, then, is a special VIP box in which only the all-stars are allowed to sit and watch a game together. You could have this box at Game 1 of the Stanley Cup Finals. .
…OR, you could put it at the NHL Open:
 The 3-on-3 NHL Open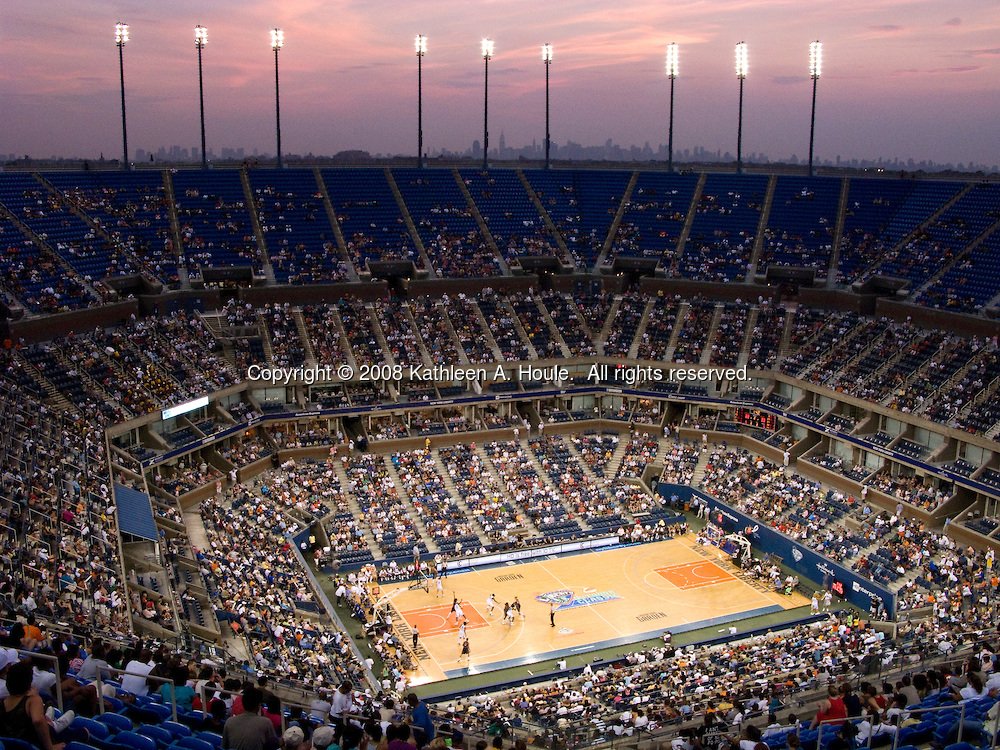 The current outdoor games should continue to be played the way they are, but in addition to them there should be some smaller-scale outdoor games, games in which the stands are actually located next to the rink like they are in indoor arenas. Probably the only venue suitable for such an event would be New York's 23,770-seat Arthur Asche Stadium, where the US Open tennis tournament is held. While it is probably not big enough to hold a full-sized NHL rink without renovation to the lower bowl, it could host a smaller rink on which to play 3-on-3. I would suggest hosting at least an All-Star Game or exhibition games there. The stadium had a retractable roof put in in 2016, so it can handle any bad weather. Pictured above is the time when the WNBA played a game there in 2008.